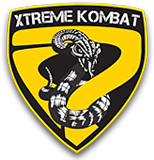 Paintball Near Pittsboro
All Day Field Entry for All Day Fun!
Buy tickets
Hours of operation
Saturday & Sunday: 10:00 am – 5:00 pm
Monday - Friday: 10:00 am – 4:00 pm
For group events and special occasions, we can provide off-hours play - just call us and we will do our best to accommodate your needs.
Birthday Party Package
Plan an unforgettable birthday party  at Xtreme Park Adventures with Airsoft, Laser Tag, Paintball, Gel Blaster or Rock Climbing!
Paintball Pricing
We offer all day field entry and competitive rates to provide the best possible value! If you have a large group, ask about our group discount rates and other special pricing! 
CALL US for our SPECIAL PROMOS! – we run new ones every month!
Basic Paintball Package
Field Entry ALL DAY

Gun

Mask

Hopper

200 Paintballs

1 full air tank
Premium Package
Field Entry ALL DAY

Gun

Mask

Hopper

500 Paintballs

Air tank with unlimited air
If you have your own equipment you only pay the entry fee and the paint.
Paintball Discounts
We offer specially-priced group tickets, up to 50% off in discounts! We offer paintball discounts for students, military personnel, church groups, bachelor parties, and birthday parties. For detailed information, prices and tickets, please go to the DISCOUNTS section
Paintball Field Fee $30
Includes all day air (HPA only). WE ARE A FIELD PAINT ONLY (FPO). No outside paint allowed
Rentals
Semi auto gun: $15
Automatic gun: $30
Mask: $5
Tank: $5
Hopper: $5
Vest w/pods: $10
Paint
$13 per bag of 140 balls (1 pod)
$19 per bag of 200 balls (1 hopper 68 cal)
$24 per bag of 300 balls (1 hopper 50 cal)
$29 per bag of 500 balls (pro paint) and up
$69.95 per box of 2000 balls (pro paint) and up
1 Hour of Private Instruction
Don't like playing with other people? We can make your event more private
$100 for groups of 10 or less
$150 for groups of 11 or more
$50 per additional hour
Waiver
At Xtreme Park Adventures we require everyone to have a signed waiver for all our activities.
Pittsboro Paintball Game Menu
At Xtreme Park Adventures, we offer a huge variety of games so you have the best possible experience and never get bored!
Valkyrie
Objective: Team Valkyrie is trying to take out Captain Kaboozo, but he's not alone. He has his own defense squadron to protect him. 
Rage
Objective: Elimination game! Team Alpha must launch a surprise attack on teams Bravo camp. Bravo troops must locate and eliminate the invaders.
Directions: Bravo Troops begin at the center of a field. These warriors face each other in a small circle. Team Alpha spreads out in random locations around the field. Team Alpha will have one minute to get into position. Bravo troops must hold their positions until the instructors whistle/horn which will commence the battle
Zombie Apocalypse
Objective: Humans are trying to hide from zombies, but if they get bitten, they immediately turn in this fun elimination game of Last Human Standing!
Civil War
Objective: Civil war elimination game in which two teams start back to back, walk 50 paces, then it's Ready, Aim, FIRE! Everyone shoots once and those who get hit leave, players left inch closer until one player is left standing! 
Hostage
Objective: Kidnappers have 15 minutes to get the VIP behind enemy lines and bring him/her to their starting point. CIA agents must protect the VIP at all costs!
Deathstar
Objective: The rebels are invading the Imperial Force's base to destroy their Death Star, but the Imperial Force is ready to fight back. 
The Four Horsemen
Objective: The horsemen must survive and reach the safe zone, but the Archangels are on a mission to stop them from bringing the Apocalypse! 
The Crazy Game of Poker
Objective: Earn the most points for your team in this crazy game in which teams bid how long they can hold the base! .
Capture The Flag
Objective: Capture the flag in the center of the battlefield and take it to the opponent's base.
Juggernaut
Objective: The Juggernaut can't be stopped as they walk through the field attempting to eliminate every player. Last player not brought down by the Juggernaut wins. 
Bomb Da Base
Objective: Terrorists must eliminate the police force or plant the bomb. The police force must prevent the bomb from being armed or eliminate the terrorists.
 Fall & Rise
Objective: Team Tango must keep the flag raised, but not if Team Echo can help it.  When time is up, the team with the flag raised/lowered wins.
Kombat Convoy
Objective: The captain is driving the convoy through hostile territory. The troops are tasked with protecting them until they reach the destination, but Xtreme Assassins are on the loose to take down the Captain.  has been tasked to drive his convoy through hostile territory. Him and his troops must follow directly 
Visit OurPaintball Fields Near Pittsboro
Xtreme Park Adventures is the ultimate destination  for paintball. If you've got questions, check out our Frequently Asked Questions. For other questions or to book your event,  contact us or call us at 919 596 6100