Operation California
01-12-19
Overview / Rules
Three teams (red, blue, yellow) fight for control of a center landmark by flipping a switch to illuminate the area with their team color.
Players will be assigned a team color when they check in. Each player must wear at least two team color ribbons. One on their arm and one front-facing (mask or chest). Team color requests can be made to group chat.
Points are scored Every 5 minutes. Rounds last 40 minutes with 20 minutes in between each round. Light / Landmark is reset to neutral at the beginning of each round
Game starts at 4pm. Check in and chrono starts at 3pm, at which point players are welcome to walk the field prior to game start. (Masks on) Game schedule below.
Players who pay to play the full day will not be charged a fee to play at night. Players arriving for night game will be charged $5(+paint) to play.
Game chrono will be set at 250fps. First strike rounds are prohibited this time. Field paint only.
Players are welcome to wear dark colors and use night vision, as long as team ribbons are visible at all times. Glow items, bright colors and additional flare is strongly encouraged.
Flashlights are permitted, but may not be used to intentionally blind opponent. Ambient lighting should make them unnecessary.
Game begins and ends with the sound of a horn. If at any point the horn sounds rapidly, this signifies a cease fire. Barrel covers on, wait for the horn to resume.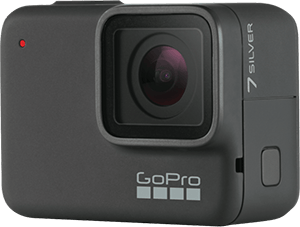 The use of GoPro cameras or other recording is also strongly encouraged. After the game, upload your best footage to the community drive. You can download event coverage video as well other player video to make your own mix. Be sure to tag @xtremekombat when you post and title your videos with your instagram id (ex:@yourname_video123)
Checklist
Register / Check in
Liability Waiver
Paint Purchase / Pickup
Chrono Punch Card
Schedule
3pm – Check in
3:45pm – Briefing
4pm – Game starts
4:40pm – First round over
5:00pm – Second round starts
5:40pm – Second round ends
6:00pm – Third round starts
6:40pm – Third round ends
7:00pm – Hugs goodbye. Let's drink beer. Responsibly. Maybe strip club… shower first
Green
Green is designated for staff. Pathways marked green are for respawn / exit trail only. Live play shouldn't cross into green and dead players must remain within green markings to return to their area.
Questions About Our Xtreme Park?
Xtreme Park Adventures is the ultimate destination in the Raleigh-Durham area for extreme fun! To learn more about our attractions, please refer to our Frequently Asked Questions. For additional questions, call us at (919) 646-4072.