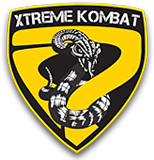 Paintball Fields Near Garner
Get Your Group Together and Enjoy the Excitement!
Buy tickets
Hours of operation
Saturday & Sunday: 10:00 am – 5:00 pm
Monday - Friday: 10:00 am – 4:00 pm
For group events and special occasions, we can provide off-hours play - just call us and we will do our best to accommodate your needs.
Birthday Party Package
Plan an unforgettable birthday party  at Xtreme Park Adventures with Airsoft, Laser Tag, Paintball, Gel Blaster or Rock Climbing!
Raleigh Paintball Pricing
We offer comprehensive paintball packages as well as itemized pricing so you can get the best value while still having an incredible time! We also offer discounted rates for groups and monthly specials. 
Basic Paintball Package
Field Entry ALL DAY

Gun

Mask

Hopper

200 Paintballs

1 full air tank
Premium Package
Field Entry ALL DAY

Gun

Mask

Hopper

500 Paintballs

Air tank with unlimited air
If you have your own equipment you only pay the entry fee and the paint.
Paintball Discounts
We offer specially-priced group tickets, up to 50% off in discounts! We offer paintball discounts for students, military personnel, church groups, bachelor parties, and birthday parties. For detailed information, prices and tickets, please go to the DISCOUNTS section
Paintball Field Fee $30
Includes all day air (HPA only). WE ARE A FIELD PAINT ONLY (FPO). No outside paint allowed
Rentals
Semi auto gun: $15
Automatic gun: $30
Mask: $5
Tank: $5
Hopper: $5
Vest w/pods: $10
Paint
$13 per bag of 140 balls (1 pod)
$19 per bag of 200 balls (1 hopper 68 cal)
$24 per bag of 300 balls (1 hopper 50 cal)
$29 per bag of 500 balls (pro paint) and up
$69.95 per box of 2000 balls (pro paint) and up
1 Hour of Private Instruction
Don't like playing with other people? We can make your event more private
$100 for groups of 10 or less
$150 for groups of 11 or more
$50 per additional hour
Waiver
To ensure safety, we require all our guests to have a signed waiver. 
           Garner Paintball Fields 
Xtreme Park Adventures is proud to have the best paintball fields near Garner where we offer our guests intense realism and plenty of room to move, run, and duck for cover. Plus, we have an extensive game menu that will keep both new and advanced players enjoying pulse-pounding excitement all day long!  
Our Paintball Match Selection
Instead of simply playing the same match over and over, we have a massive selection of games to choose from! Our games vary in length and how many players are needed, so whether you want a short or long game, a game that's ideal for a large groups, or even a game that's realistic or over-the-top, we have something for everyone! Our popular paintball game options include:
Valkyrie
Objective: Captain Kaboozo is being hunted by team Valkyrie and must stay alive. He has a small force of dedicated warriors who will defend their leader to the death. Cpt. Kaboozo must 1.) Eradicate all of the attacking soldiers, 2.) Out last the timer, or 3.) Escape to home (raise/lower flag) where he can survive to fight another day.
Rage
Objective: Elimination game! Team Alpha must launch a surprise attack on teams Bravo camp. Bravo troops must locate and eliminate the invaders.
Civil War
Objective: Civil war elimination game.
Hostage
Objective: Kidnappers have 15 minutes to kidnap the VIP behind enemy lines and bring him/her to their starting point. CIA agents must protect the VIP at all costs.
Zombie Apocalypse
Objective: Zombies must kill all Humans. Humans must hunt down and kill all Zombies "elimination style".
Deathstar
Objective: Imperial forces must protect their field target from destruction. The Rebel Forces must invade and destroy the field target (any prop designated) by hitting it once.
The Four Horsemen
Objective: The Horsemen are trying to reach the safe zone to start the Apocalypse. Archangels have to stop this at all costs by protecting the safe zone and stopping the Horsemen.  
The Crazy Game of Poker
Objective: Earn the most points for your team.
Capture The Flag
Objective: Capture the flag in the center of the battlefield and take it to the opponent's base.
Bomb Da Base
Objective: Teams are divided into Terrorists and Police Force. Terrorists must eliminate the police force or plant the bomb. The police force must prevent the bomb from being armed or eliminate the terrorists.
Fall & Rise
Objective: Team Tango is fighting to keep the flag up, while Team Echo is trying to bring it down. 
Juggernaut
Objective: You're tasked with taking down the Juggernaut while the Juggernaut is on a mission to eliminate anyone else on the field in this last man standing match. 
Kombat Convoy
Objective: The Captain has been tasked to lead his troop to a destination. The Xtreme assassins must take down the Captain at all costs. If he dies, his team loses. But if he is able to make it to his final destination, his team wins.
Reserve Your Paintball Event in Garner Today
Xtreme Park Adventures is the ultimate destination in the Triangle for paintball. To learn more, reserve a group, or get discounted rates, call us at  919 596 6100