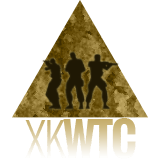 Warfare Training Center in Durham
Xtreme Kombat Military Ops Division
Hours of operation
Saturday & Sunday: 10:00 am – 5:00 pm
Monday - Friday: 10:00 am – 4:00 pm
To make reservations, call us at (919) 646-4072
For group events and special occasions, we can provide off-hours play - just call us and we will do our best to accommodate your needs.
Our Mission
At the Xtreme Kombat Warfare Training Center we provide military training for civilians and the use of our facilities and equipment to allow armed military forces to train close combat and military tactics.
Our main focus is hands on military tactics using paintball technology to provide a realistic training in a safe and controlled manner. Our staff counts with active and ex-military personnel including Police, SWAT, Air Force and Army with years of training and experience.
The Xtreme Kombat Warfare Training Center not only trains you to be a better tactician but also it helps you develop other areas of your body, mind and life including: Self confidence, reflexes, working under pressure, vision, coordination, alertness, stress control, leadership, and many other aspects.
As part of our professional staff we have German Garcia-Fresco, a Doctor in Neurobiology who has been developing systems to help increase brain performance for individuals in the financial and business world and now has found a new place where using paintball as a sport can help you develop a better brain!
The Facilities
The Xtreme Kombat Warfare Training Center consists of a "faux" 20.000+ square feet city with a number of buildings including: houses, a police station, a car shop, an school, a bank, a hotel, a park, a motel, cars and more. Each building consists of several rooms with doors and window openings to provide a realistic urban setting.
One of our best features is that our city is fully illuminated from the streets to all the buildings providing a perfect scenario for night training. Different buildings also include different features such as watch towers, prison jails, strobe lights and sound systems.
Testimonials
These are some testimonials from our clients
Lieutenant Cornel Paul Holst
We keep bringing our cadets back to Xtreme Kombat for the great training they get. Their huge facility allows for a great variety of training scenarios, and the reliable equipment add to the realism of combat situations. The cadets have the flexibility to practice tactics and leadership in a useful simulated environment. I highly recommend XK for military operations training.
Lieutenant Cornel Paul Holst, AFROTC
University of Carolina at Chapel Hill
Lieutenant Steve Klukovich
Xtreme Kombat has a great staff and facilities and a flexible schedule which helps us run the training we need fo our cadets. I don't know any other facility in NC that has such a great mock village to use for M.O.U.T scenarios. We will definitely come back for more training.
Lieutenant Steve Klukovich, AFROTC.
University of Carolina at Chapel Hill
Warrenton Chief of Police
The Xtreme Kombat Warfare Training Center is an excellent place for military and special operations training.
Warrenton Chief of Police, NC
Who Uses Our W
arfare Training Center

?

These are some of the military and law enforcement agencies that have trained in our warfare training center in Durham NC
Questions About Our Warfare Training Center?
Xtreme Park Adventures is the ultimate destination in the Raleigh-Durham area for warfare training.
For any doubts, please refer to our Frequently Asked Questions. do not hesitate to contact us or call us at 919 596 6100